Michelle Moss sat down with Debby McManus, Founder of Living Healthy Studio, to discuss what motivates her, what's happening at the studio and why Sebastian is the best place to live.
Describe your business
The Living Healthy Studio is about connection, inspiration and community with like-minded people on a journey of personal growth, mind, body and spirit.
The Living Healthy Studio currently offers Beachbody Workouts, QiGong, Belly Dancing, Buddhist Meditation, Awaken the Girl Inside Pajama Jams and Dream Board Parties. Additionally, it is also available to rent for instructors and light workers.
What made you decide to open this business?
I was looking for a place to connect and grow with like-minded people. Little did I know at the time, my search would lead me to open my own studio.
Why did you choose this profession?
I am inspired by success stories. Staying connected to the doers, motivates and energizes my soul. I thrive on accountability. Choosing to become a coach myself is the ultimate accountability! Nothing makes me happier professionally or socially than to connect with people ready to carve out their strength, who do the work and achieve success. I define success as being happy, healthy and free.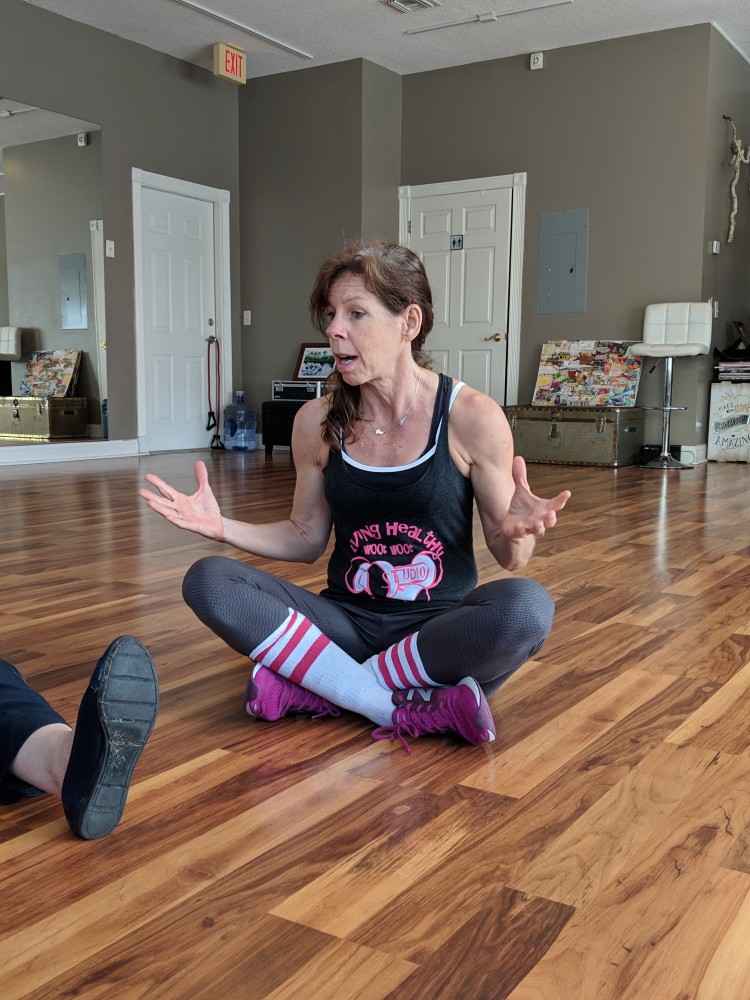 What drives you to do what you do? What motivates you?
I am driven by a desire to see women raise their standards and say, "HELL NO!" to the status quo; awaken their girls inside, live fit, happy, healthy, free lives by getting back to basics; to care enough about their amazing bodies to make a change and have fun doing it, cook smarter, to read food labels, say, "no" to eating processed food, and BELIEVE that taking care of themselves first will lead to a life of love and happiness.
I have a strong desire to help people choose self-discipline over self-sabotage.
This journey motivates me.
Being the best role model I can possibly be for my three sons and grandson motivates me.
Inspiring the next generation motivates me.
I am also motivated by love, peace, music, accountability, vulnerability, connection and dancing.
What has surprised you most when owning a business?
The Living Healthy Studio feels just like home._I am also beautifully surprised by the friendships, love and support I've received. The women here welcome every new person with open arms and hearts..
What was it like when you first started?
When I first opened the Living Healthy Studio, it was exciting and scary! Signing the lease was a BIG deal. I have learned to trust the process, believe in the Universe and that the next step is always revealed.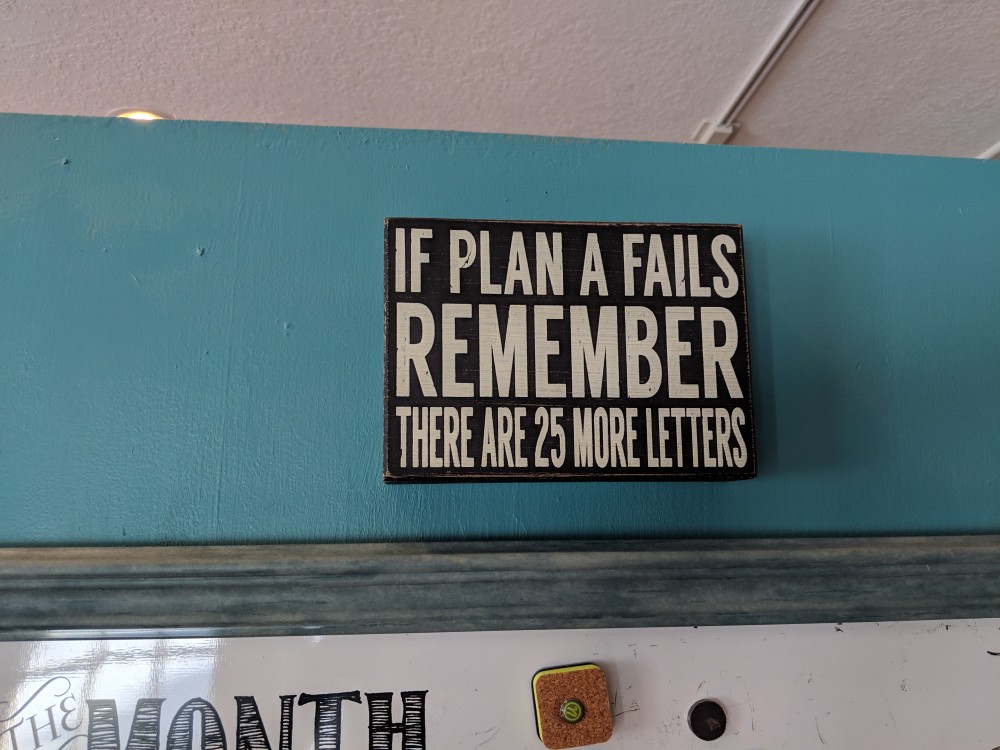 What is something most people don't know about the business?
Vulnerability, accountability and connection are embraced as the foundation for success.
It's SO much more than a workout.
What would your customers say they love most about your business?
Open hearts, no drama, fun and results. The connection.
What are your greatest challenges?
It's fitness! It is a challenge to inspire people not to give up on themselves when life gets busy.
What do you love most about the neighborhood?
I love the small town feel of Sebastian, the river, and the music community.
What do you want to see improve the most in this neighborhood?
I would love to see more people opening their own small businesses, supporting small businesses and living their best lives out loud.
Why do you think it's important for people to shop local?
Oh GAWD. It's me, and it's you. Supporting each other instead of big corporations, creating a larger sense of belonging, community.
What's the most memorable experience you've had working with a customer?
SO MANY! One of the girls arrived to the Studio and was not able to get up off the floor while working out, focused on her journey, what she COULD do, not what she couldn't and celebrating when she was able to get up off the floor by her own power. We went out dancing recently with the SWEET (Studio Women Enjoying Everything Together) women at the Studio and she danced for HOURS. While dancing, she reminding me of where she started.. I celebrate moments like this all the time. Just wow…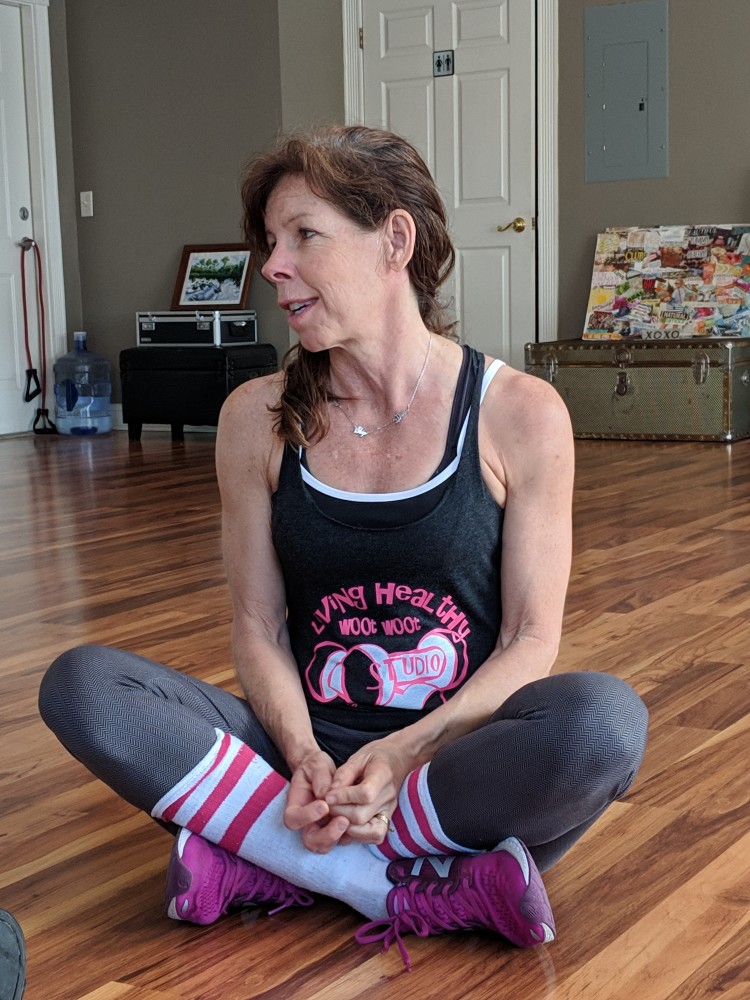 Where are your favorite places to go in the neighborhood?
The River Walk to run, skip, and dance, and the Tiki to dance, dance dance, Kroegals Fruit Stand to buy fresh fruit and veggies.
What are your favorite things to do in the neighborhood?
Dance, run, go to the beach, and thrift shop.
Anything exciting going on that customers should know about?
Monthly Awaken the Girl Inside Pajama Jams and Dream Board Parties will keep you connected to creating your best live ever.
What is the best way for customers to contact you?
Phone 772-480-1218 or Facebook Messenger
Note: This article is about Living Healthy Studio. Please visit their profile page to find more information and review the business.